Fire Pit Design Ideas To Enhance Your Backyard
Fire pits come in numerous different shapes and sizes to suit the interior design of your beautiful homes. They can be a permanent fixture in the backyard of your designer homes or they can even be a barrel that you choose to carry around. Fire pits have always been a stylish fixture to have in your home interior. They add warmth and elegance to any backyard design ideas and they are very functional.
With that being said, if you have considered adding a fire pit to your backyard this is the time to do so. We have put together a few of our favorite fire pit design ideas that we think will inspire you to want to enjoy your outdoor space all year round.
It's All About the Layout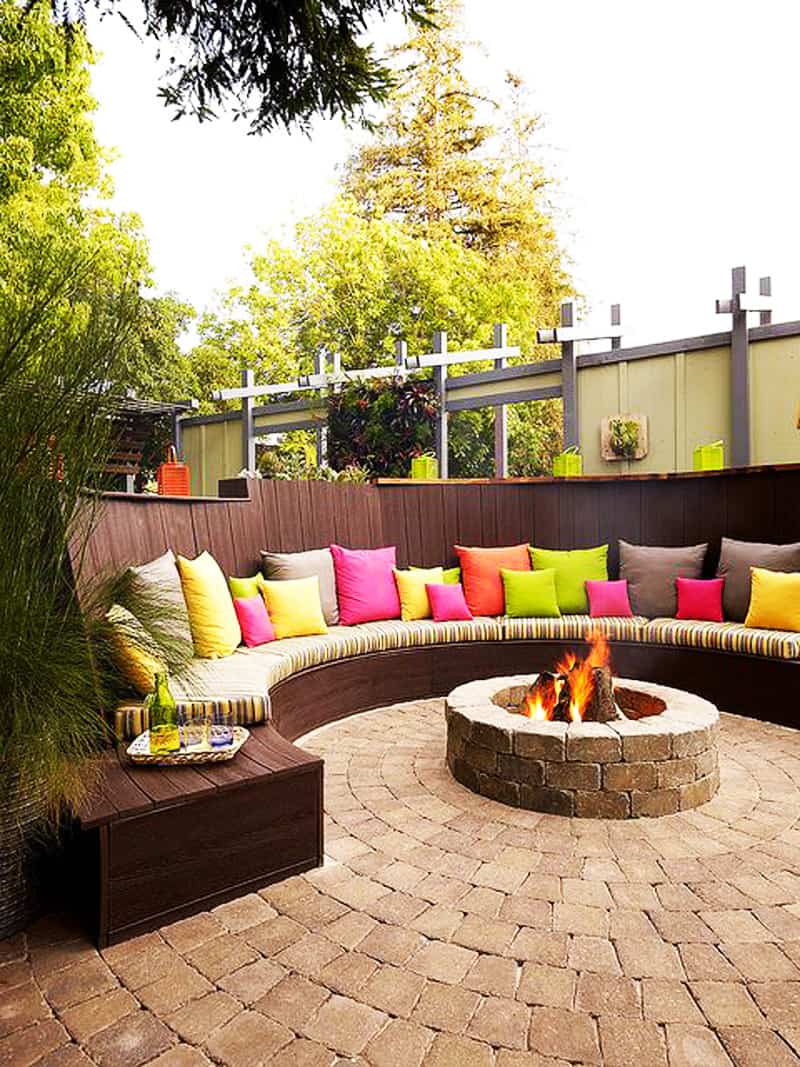 The architecture design and position of your backyard layout can make a huge difference in the ambiance you create with your fire pit.
The layout that you place your fire pit in is very important to your backyard design ideas. If you have a U-shaped seating layout, placing a rectangular fire pit in the center. Doing so gives you a chic look while ensuring everyone feels the heat coming from it.
Weather Is Not a Concern
Having a fire pit under a gazebo gives you the luxury of enjoying your setting all year round and also suits your modern home decor.
Place your fire pit under a gazebo or a shaded area in order to enjoy it all year round regardless of what the weather may be. You may want to consider a transitional fire pit instead. Just in case you decide against this idea later on and wish to transport the fire pit to another area.
Natural Materials Are Best
Paired with other natural elements such as wood for furniture is an excellent way of having a rustic atmosphere.
When choosing the material for the exterior of your fire pit consider natural materials. Natural is best as it is easy to maintain and goes well with any home decor or house design it may be paired with. Crushed stone is an excellent option for a natural fire pit. Pair it with rustic outdoor furniture for a warm and cozy setting.
Add Personality
Adding vintage frame work around the fire pit creates another layer of personality for your backyard design ideas.
Anytime you are looking to redecorate or add new pieces to your home and decor, consider adding pieces that display your personality for all to see. This includes your fire pit.
Although, you have to be quite selective with what pieces will stand the heat from the fire pit you do have the option of topping your fire pit box with metalwork. You also have the option of taking your firebox to the next level by creating an intricate design directly on the fire pit box.
Modernize Your Area
Having a chimenea instead of a regular fire pit design ideas gives your designer homes a modern take on a classic fixture.
The great thing about having a fire pit is being about to create memorable moments by the fire. They are versatile enough that you can create the ambiance you seek. Put together a few colorful chairs and a modern fire pit such as a chimenea to create a modern appeal.
Stay tuned for additional information and other home and decor design ideas that will help and inspire you to design your home.
Other Articles
Responses are currently closed, but you can trackback from your own site.