5 Trending Minimalist Furniture
The wonderful aspect of minimalist furniture design ideas in your designer homes is that regardless of how you layer them or your decorative style in your interior design, they work well anywhere they are placed. This is mainly due to their versatility. The versatility of minimalist furniture makes them transcend trends time and time again. Here are 5 of our favorite minimalist furniture pieces design ideas that will always be on trend.
Organic Dining Table
Incorporate organic chairs that match your table for a matchy-matchy home decor that looks chic and modern. This will beautifully in a neutral space that offers little to no color contrast for a bolder feel. The idea is to keep the home decor as simple and fluent as possible for a seamless feel.
The beauty of having an organic dining table besides the fact that it is simple and easy to style is that the natural feel will give the room in your designer homes a rich feel in a subtle manner. The key to this interior decorating furniture item is to keep the look simple by not incorporating much on top of the table. You want the organic feel of the table to make the bold effect you need it to make.
Sleek Sofa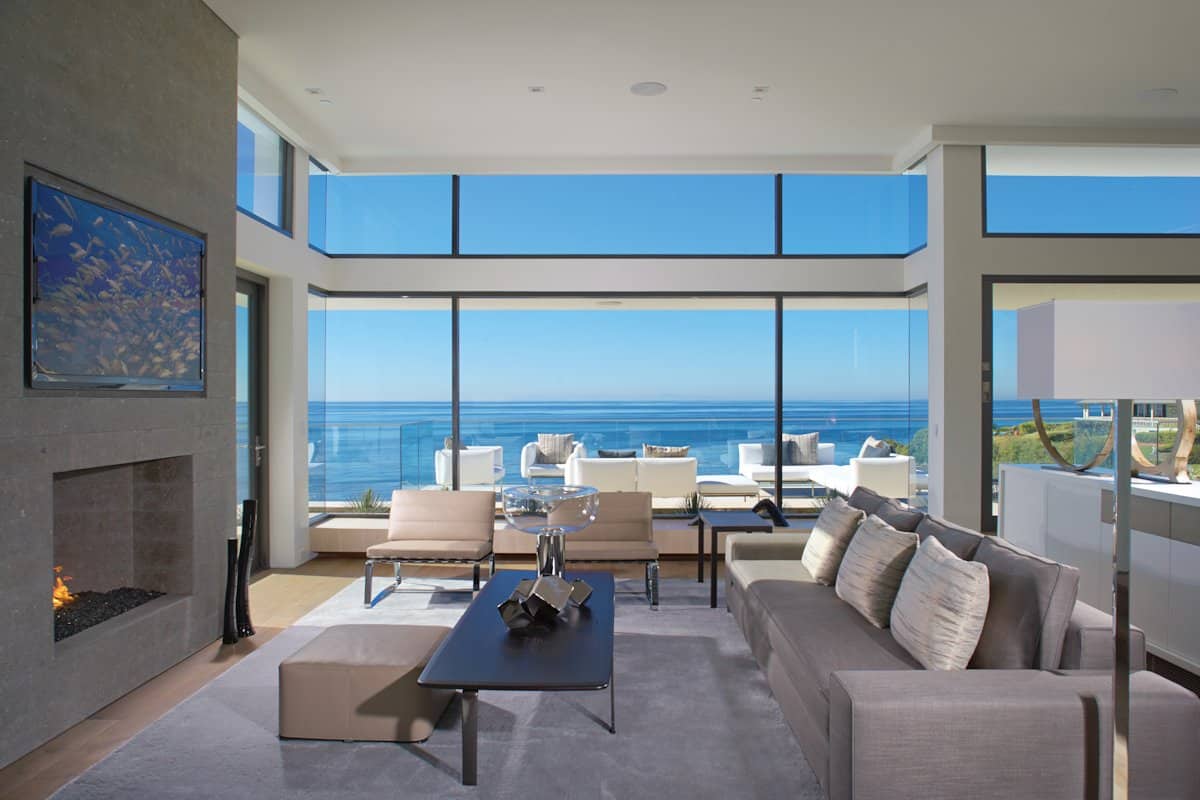 Sleek does not mean your living room in your beautiful homes needs to be decorated in any specific manner. It simply means your sofas work well with your home interior in a simple yet trendy manner. Add cushions that add a personal flair to your living room space. Doing so will add color, texture, and personality in a minimal manner.
Although, we personally love a bold and in your face sofa a classic sleek sofa will never go out of style. There is something traditional and beautiful about a sofa that works well in the space without being eye-catching instead it just flows with your current décor.
Outdoor Sunbeds
Sunbeds are the perfect furniture to have in your outdoor space of your designer homes as they provide the perfect relaxing feature. However, not only that but they work well in any outdoor space. Their minimal appearance ties together the entire outdoor regardless of how you decorate your outdoor space.
Enjoy your outdoor space in a sleek and minimalist manner by having sturdy sunbeds that will allow you to enjoy your outdoor space without taking up much room or taking away from the beauty of your outdoor space. If you have a pool let that be the main focus of your outdoor space. The minimalist furniture works well to maintain the harmony and natural feel of your outdoor space.
Have a Functional Island
Take your kitchen island up a notch by adding a kitchen sink in your home and decor. Adding a kitchen sink to your island will allow you a second space to prepare food on without having to go back and forth to your sink. Instead, you have a space you can do both in one simple space. A white kitchen island gives you a modern appeal that is also sleek.
The kitchen happens to be one of the most well-loved areas of your designer homes. Keeping that in mind consider having a simple yet versatile kitchen island. A kitchen island is extremely versatile. It can be used as a breakfast area, extra space for eating, or even as a kitchen accessory. The idea is to have a sleek item that can be used often or whenever necessary.
Intricate Coffee Table
An intricate coffee table is perfect if you want to update your living room with a small gesture that is also bold and will showcase your personality all at once. The idea is to have a furniture item that represents who you are in an intricate manner. A carved coffee table could be just what you need.
A staple piece that will never go out of style is a classic coffee table.  However, if you want to give your living room a minimal upgrade in the most organic manner change your coffee table to an intricate design that showcases your personality. Showcasing your personality will give the room an upgrade that is simple, trendy, and easy to achieve. Consider having a coffee table in an intricate shape, color, and/or design.
In conclusion, these minimalist home decor furniture items will enhance your current decor. Stay tuned for additional information and other home and decor design ideas.
Other Articles
Responses are currently closed, but you can trackback from your own site.