Tiny Kitchens Design Ideas for Designer Homes
Style and home decor know no boundaries, yet it can become a bit overwhelming when you're working with a smaller room particularly a smaller kitchen. While most rooms can be reorganized and adjusted to your liking, when you first take a glimpse at a smaller kitchen you might become a bit discouraged due to not knowing how to decorate the space as per your interior design. However, if you have a tiny kitchen in your designer homes here are a few examples of how to fall in love with the space.
Twist on Charcoal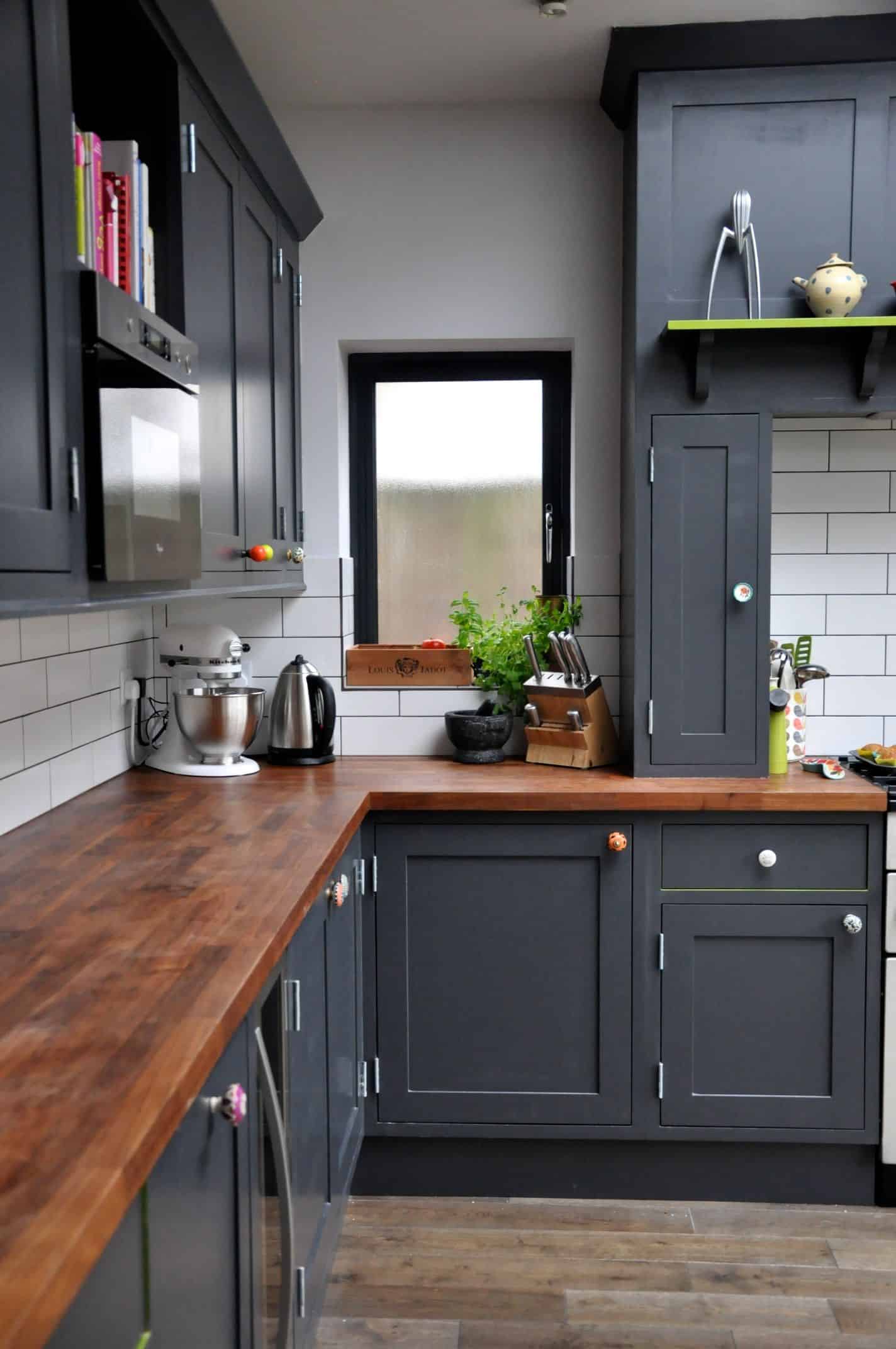 Charcoal gray is such a pretty, elegant color that it will also work well with wood bits that add a chic rustic twist to the kitchen of your beautiful homes.
While darker colors might seem intimidating for a smaller kitchen, they can be the complete opposite when they're paired with lighter hues that brighten the interior decoration space. Consider a color such as charcoal gray, this hue is rich and bold but when it is paired with a marble island the hue seems to come to life in the simplest manner. Therefore, have darker hues around the border of the kitchen and brighter ones in the center.
Concealed Appliances
Concealing your appliances can create an immediate larger feel to the room as per your house design. Not only that but the room will feel grand and modern.
The latest kitchen trend on the market right now is truly taking over- concealed appliances. For a smaller kitchen conceal your appliances and allow the size of the room to make the big statement. Instead of having your metallic appliances be the main focus the airiness of the room will be instead.
Pool of Color


Not fond about adding too much color or texture to your kitchen? Go for a rich backsplash, even with neutral hues for that stark bit of character.
When in doubt, trust the color. If your kitchen seems a bit "too" small color is the way to go. Go for a tiled backsplash with bold hues of color or even a daring wallpaper that comes with everything you need to bring the room back to life with little to no additional decorative bits needed. You could even have fun with the flooring as well.
Flooring Fun
Have fun with your tiles to bring direct focus exactly where you need it in the kitchen of your designer homes. The more color you bring to your flooring the easier it will be to decorate around it.
As mentioned above, consider going bold on your flooring instead. If you are dying to try a bold color in your kitchen that will make it feel grand and open, yet don't feel you have the space for it, your floor is the perfect way to go. You have enough space on the floor to choose different colors, patterns, and tiles that coordinate with the home decor of your beautiful homes you already have.
Open Shelving
Bring on the open shelves to transform your kitchen design ideas instantly. Keep them simple and only display what you need for the best outcome.
Small kitchens typically come with little to no cabinet space and if they have extra cabinetry those are traditionally too big, or they take up too much. In order to remove the bulkiness, most cabinets add consider an open shelving system as per your architecture design. The open shelving will remove the heaviness of the room and bring a seamless airy feel.
Stay tuned for additional information and other home and decor design ideas that will help and inspire you to design your home.
Other Articles
Responses are currently closed, but you can trackback from your own site.