Unique Wadi Penthouse Interior Design
Platau-renovated Wadi penthouse in Beirut's Wadi Abu Jamil district is one the most unusual penthouses you'll ever see. It's not overly spacious or lavishly decorated, but the design ideas used are so full of creativity, you just have to see it for yourself to believe the interior decoration of this designer homes.
Taking advantage of pliability of wood, the architects went away from strict lines and proportions to create something completely different home interior.
Floating staircase is the crowning jewel of this loft's design ideas.
Wooden walls hide plenty of stuff with inbuilt storage.
That mezzanine, to the side of the dining room, is a true architecture design masterpiece. A white floating staircase is the first thing that catches the eye, but at a closer inspection, you can see its walls slide and curve off their usual straight course.
A metal staircase structure is a great contrast to the light wood that continues to clad a neighboring room. Dining room doors fit with the mezzanine interior design well. The wood element continues throughout the entire penthouse interior decoration, in fact.
The rest of the rooms being less dramatic only strengthens the impression from the mezzanine. Kitchen, bedroom, and home cinema look positively contemporary, though a dining room boasts a statement table and a chandelier.
Atop the curious mezzanine, there is a small media area with more storage that neatly takes every form those curvy walls create.
Unique Wadi Penthouse in Beirut, Lebanon
Uneven walls bring a different kind of dynamic to the living space of these beautiful homes.
Even handles make a statement with their design ideas.
Staircase structure is filled with light thanks to its architecture design.
Media loft is a great way to escape reality with a few hours of favorite television.
Wooden walls look surprisingly cool and contemporary in the home decor.
Slat double door separates different zones, creating the sense of rooms. Beautiful details in wood.
A dining room filled with light, interesting furniture, and plenty of space.
Each room and zone have its special lighting fixture.
Wooden walls hide plenty of stuff with inbuilt storage.
Both the mezzanine and staircase overlook a spacious living area with a wall full of glass.
White kitchen benefits from a dark contrast of black cabinets and chairs and echoes the rest of the interior with a thick wooden counter-top.
Home cinema doesn't have to be realistic but it has to be stylish.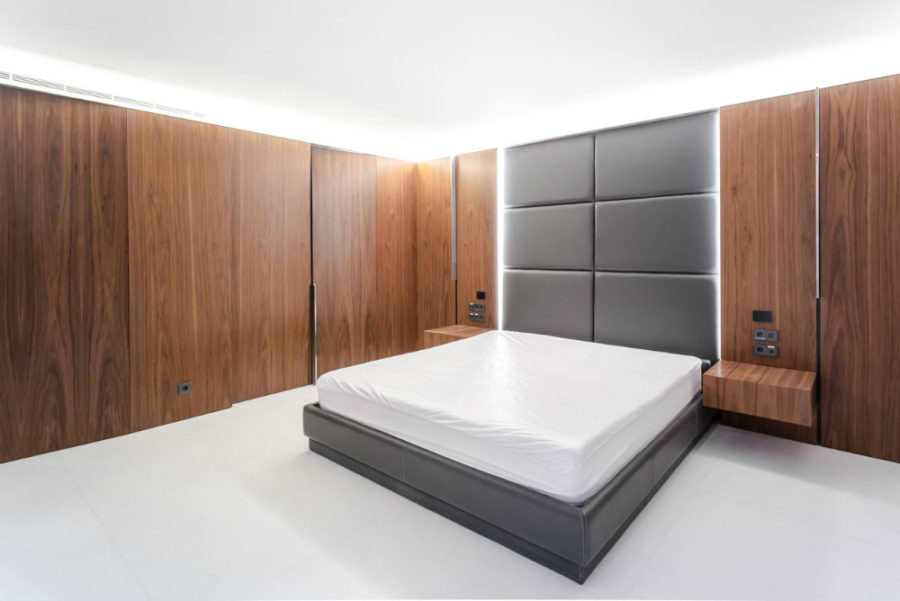 Leather bed frame and headboard is a focal point of a wood-clad bedroom.
Hallway corners are not your typical shade-filled pockets of shoes.
Stay tuned for additional information and other home and decor design ideas that will help and inspire you to design your home.
Other Articles
You can follow any responses to this entry through the RSS 2.0 feed. Responses are currently closed, but you can trackback from your own site.