Fire pits come in numerous different shapes and sizes to suit the interior design of your beautiful homes. They can be a permanent fixture in the backyard of your designer homes or they can even be a barrel that you choose to carry around. Fire pits have always been a stylish fixture to have in your home interior. They add warmth and elegance to any backyard design ideas and they are very functional.
With that being said, if you have considered adding a fire pit to your backyard this is the time to do so. We have put together a few of our favorite fire pit design ideas that we think will inspire you to want to enjoy your outdoor space all year round.
It's All About the Layout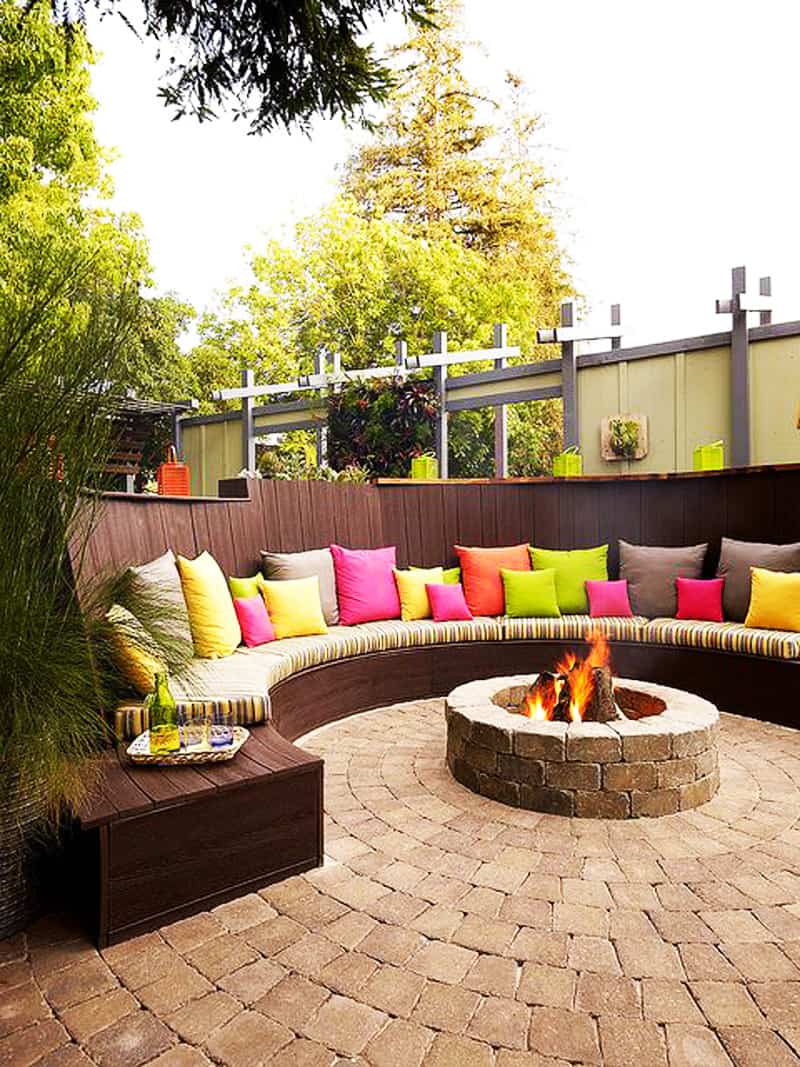 The architecture design and position of your backyard layout can make a huge difference in the ambiance you create with your fire pit.
The layout that you place your fire pit in is very important to your backyard design ideas. If you have a U-shaped seating layout, placing a rectangular fire pit in the center. Doing so gives you a chic look while ensuring everyone feels the heat coming from it.